With a large team of certified, skilled and diverse employees, MEM is able to cover any of your events staffing needs. We offer event parking management, ticket gate operations and much more. Look below to get an idea of what MEM has to offer.
SECURITY
MEM provides qualified, licensed, and experienced staff for any of your needs. We are extremely skilled with crowd control and crowd management, and very experienced in a variety of settings that include:
Concert security
Festival security
Patrol/ rover teams day or overnight
Parking Management
MEM can coordinate and provide staff in parking management operations for all types of festivals and special events.
Directional Parking staff
General Parking (stadium parking)
Vehicle campground parking
Ticket Gate Operations
From cashiers to bag checks, our experienced staff will help to make your event a success. MEM can provide the following ticketing services:
Collect tickets
Wristbanding & Checkpoints
Manage on site ticket sales
Security bag search
Pat Downs & Wanding
CAMPING MANAGEMENT
MEM can coordinate and facilitate the camping operations for all types of festivals. We design camping operations with proper parking spaces and fire lanes. Our staff can coordinate various campgrounds where patrons can either:
Camp next to their vehicles
Or walk in only campgrounds
CONSULTING SERVICES
Our qualified staff are ready to prepare an entire security package for your event. We can handle any needed job responsibilities and positions for your event, including but not limited to:
Outline of security positions & vulnerable areas
Coordinate campground options
Set up parking and traffic operations

"MEM consistently provides quality individuals with great knowledge of crowd control and event security techniques. Their team can adapt to any situation and is an asset to have on-site. Their hard work and dedication helps to maintain the high level of safety and customer satisfaction we strive to create at the Vina Robles Amphitheatre."
–Paul Leatherman
General Manager Vina Robles Amphitheatre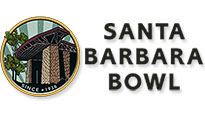 "I would like to express our appreciation for the outstanding service Miller Event Management, Inc. has provided to the Santa Barbara Bowl during our 2013-present concert seasons. Many positive comments have been received over the years from our patrons, staff, volunteers, and vendors regarding the professionalism demonstrated by Miller Event Management, Inc. Their positive interaction with our guests, and overall hospitality approach is especially noteworthy when dealing with crowds. On behalf of the Santa Barbara Bowl, I want to thank Miller Event Management, Inc. for the outstanding service and support provided during these seasons."
-Rick Boller
Executive Director, Santa Barbara Bowl Foundation

"Miller Event Management, I am writing to thank you for all your help and participation at the Oprah Winfrey Collection auction in Santa Barbara at the Santa Barbara Polo Club. Thanks to your commitment and efforts this event was an amazing success. Please accept my heartfelt thanks for all of your support, time, hard work and participation in this wonderful event."
-Frank Kaminski
CEO, Kaminski Auctions
Corporate Headquarters
3563 Sueldo Street, Suite L
San Luis Obispo, Ca 93401
Phone
805-547-9526
Fax
805-547-9409